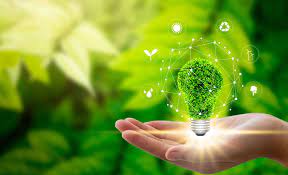 Sustainability
Herakles Farms aims to meet growing global demand for food by developing sustainable and environmentally benign projects with full support of the local people. Through its work, the company expects to provide significant benefits relating to poverty reduction, food security, illness prevention and education among other positive impacts. Herakles Farms is committed to promoting local community engagement, environmental protections and shared value. From development to the build-out of its oil palm plantations, local stakeholders, villagers, farmers, government officials and NGOs are engaged, and significant economic-development and empowerment programs are being planned. The Company looks to the International Finance Corporation's (IFC) Performance Standards to ensure that palm oil is produced in an economically and environmentally sustainable way through credible global standards and engagement of stakeholders. Although not a member, the company also looks to the Principles and Criteria on sustainable palm oil production developed by the Roundtable on Sustainable Palm Oil (RSPO) for best practices.
The fully integrated plantations are self-sustaining, including power generation, processing mills, repair facilities, employee housing, schools, medical centers and community development programs. The oil extraction mills will employ methane capture technology, with effluent from the mill treated and utilized as a nutrient-enriched source of water and fertilizer for the trees.
As part of its commitment to social responsibility, Herakles Farms has agreed to subsidize up to 1 million oil palm trees on behalf of the nonprofit, All for Africa, for its Palm Out Poverty Initiative. The trees will be used to fund key social programs throughout the African continent (see All for Africa for more info).
In June 2012, Herakles Farms hosted a stakeholder workshop themed, "Collaboration in Conservation & Development." The final report of the workshop may be downloaded . A separate webpage is being developed from which the workshop presentations may be downloaded.